.
The purpose of the food handler training and alcohol seller/server training is to prepare food handlers and servers of alcohol to enter the workforce with the required knowledge of food safety and alcohol serving laws as specified by regulations of the workers' state, county, or city government. AFH's food handler training and alcohol seller/server training and test will prepare you to become a responsible food handler and server of alcoholic beverages with the added responsibility of protecting the health and safety of the general public and all the customers you serve.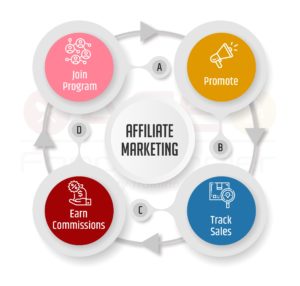 .
Do you have a small business website? Or maybe you write a blog about food? Join our free online Affiliate Program and make extra money by promoting ACE Food Handler Training Programs right on your site..
Upon approval, you'll have your own Affiliate Management account, where you can create links to the Ace Food Handler home page or to any product page. When someone clicks the link from your site and buys a course from our site, we'll send you a commission ( commissions are paid monthly by check or thru PayPal).
ACE Food Handler's food handlers card training and test uses the latest instructional design techniques to help you retain food safety concepts so you are ready to work. ACE Food Handler's food handlers card course is approved by numerous state, county, and city  health departments and/or regulatory agencies nationwide. ACE Food Handler holds the ANSI Certificate Program Accreditation (ASTM e2659-2015) Accreditation ID 1234.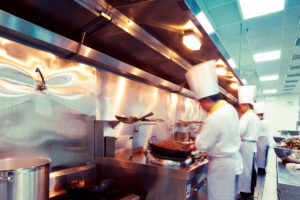 The Texas Alcoholic Beverage Commission (TABC) Certification is essential for individuals involved in selling or serving alcoholic beverages in Texas. Here's why it holds significance: Legal Requirement: Mandatory for Employment: Texas law mandates that individuals...
read more
ACE Food Handler offer Corporate Accounts for small or large operations to help you stay compliant.
Here are a few of the highlights.
Corporate Pricing per Employee
Courses is available in English and Spanish
No set-up cost for Custom Portals
Global Corporate access
Store level access
Certificates are immediately emailed to Employee, Store, and HR department as needed upon course completion.
Print or Download your employee's certificates
Custom branding with your logo
All of the features work the same regardless if the employee pays for the course of employer.
Custom coupon codes (example   your company 1234)
Monthly billing available
The process is simple.   Hand your new hires a coupon code for ACE Food Handler.  The employee purchases the course using the code and completes the course.  The employee is now listed under their store and the store manager or your HR department can download or print the certificate for their file.
ACE Food Handler will eliminate the time required for an employee who takes a Food Handler or Alcohol Course to print and bring in their certificate because you will already have access to their certificate and they can start work sooner.
Texas Food Handler Certificate
Texas Food Handler Certificate Class is ANSI Accredited and approved by the Texas Department of State Health Services
Texas Food Handler

Cards are valid for 2 years

Texas Food Handler

Online Class takes approximately  1-2 hours 
Starting September 1st 2016 all Texas Food Handlers must take a Texas Food Handling Course
Print your Texas Food Handler Card upon successful completion
Texas Food Handler Class is available in English 
This Texas Food Handler Class provides information on safe food handling and topics related to food safety.
A Texas Food Handler Class Certificate is valid in all Texas Cities and Counties
Your Texas City or County may require an additional fee and please check with your manager or your local health department.
February 5th 2019
Utah Food Handler Card
---
This short, fully accredited online course from Ace Food Handler covers everything you need to know about basic food handling and hygiene in the State of Utah.
At the end of the course you will be awarded a temporary Utah Food Handler Card valid for 30 days. You will also be registered automatically with your local Health Department.
You will receive a food handler permit from your local health department either by mail, or you may go their in person and exchange your temporary Utah Food Handler Certificate for the Utah Food Handler Permit. The Utah  Food Handler Permit issued by the local health department is valid in Utah for 3 years.
California Food Handler
---
A food handler card means a California food handler card that complies with SB 303 and does not apply to food handler cards issued by the counties of Riverside, and San Bernardino, which are exempt from the law based on having a previous food handler program in place. 
California food workers who handle food must have a California Food Handler card on file with their employer within 30 days of hire. To get your card, you must complete the training and pass the exam with a 75 percent or higher. You can complete the training online with ACE Food Handler. Ace Food Handler training and final exam meets the requirements of California's food safety law SB 602 and is ANSI Approved.   02-05-2019 . California Department of Public Health – Food and Drug Branch 1500 Capitol Ave, MS 7602 Sacramento, CA 95814